Generatore solare di energia solare illuminazione domestica di 18V 30W FM radio
MTO-SL216FM
1. circa la descrizione di prodotto del generatore di energia solare:
Remote control
Radio remote Controller
Solar Panel
1pc 18V30W polycrystalline panel+ 5m cable
SMF lead Acid Battery
1pc 12V20Ah rechargeable
Lamp
2pcs LED 3W lamp + 5m cable of each bulb
USB port:
2pcs 5V output for mobile, MP3,MP4, digital camera charging
Indicator
LEDs 25%, 50%, 75%, 100%
Fully charging time
About 8 hours
Lighting time
2pcs bulb: 28 hours; 4pcs bulbs: 14 hours; 6pcs bulbs: 9.5 hours
Size
Elec. box: 224*109*190mm Panel: 505*465*25mm
Weight/ctn
(Power box) N/W:25kg, G/W:26.00KG/3sets;
(panel) N/W:12.80kg, G/W:14.30kg/3pcs
2. caratteristiche di energia solare:
* Radio / scheda SD / flash U disco
* Home illuminazione / Campeggio illuminazione / emergenza illuminazione
* Mobile / MP3 / MP4 caricabatterie
* Indicatore di alimentazione per averci ricordato di potere è rimasto
* Due modi di ricarica da pannello solare o adattatore AC
* Plug and play kit solare con maniglia
* Regolatore di illuminazione solare automatico: con durata regolabile, protezione di sovracorrente
3. immagini mostrano di generatore di energia solare:
4. imballaggio e spedizione di generatore di energia solare:
Packaging of Solar energy generator
3pcs/ctn(for power box & solar panel)


carton size: 545*300*495mm(power box)

550*185*470mm(solar panel)

20ft container loading: 218cartons(654pcs)
40ft container loading: 450cartons(1350pcs)
5. informazione di generatore di energia solare della ditta:
Mindtech è un produttore di sistemi di energia solare, lanterne solari, caricabatterie solare, Lampade a bulbo LED, luci a led giù, strisce Led, tubi Led, faretti led, led luce di inondazione e torce elettriche in Cina che sono stati in questo campo per anni.
Nostra fabbrica Mindtech optoelettronici Limited. Donglian Industrial Zone, Kengzi Road, nuovo distretto di Pingshan, Shenzhen, basato sulla posizione geografica superiore, stiamo pensando più per i nostri clienti.
Offriamo prodotti di alta qualità e prezzi ragionevoli ai nostri stimati partner, disposto una buona cooperazione con voi in un prossimo futuro!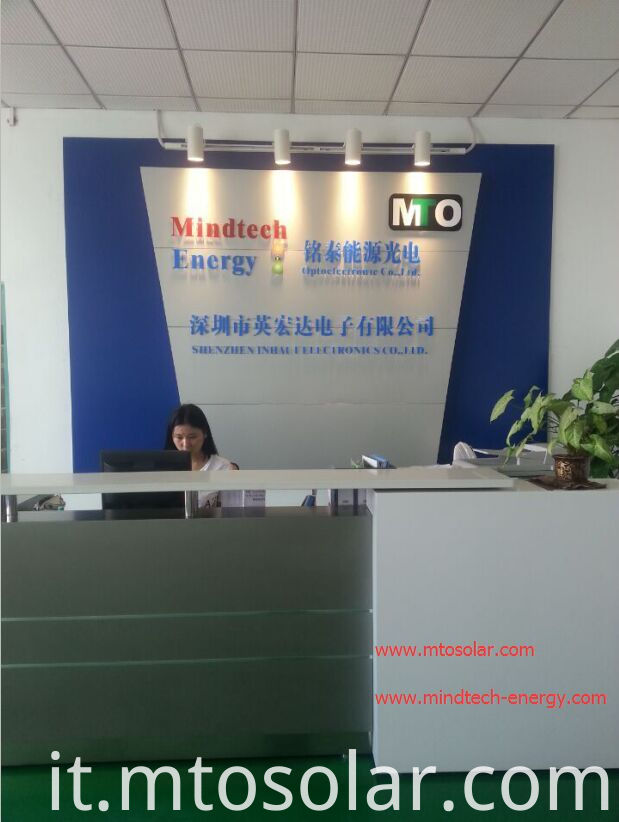 Elenco prodotti : Sistema di illuminazione solare con Radio FM